PASMA – Tower For Users Training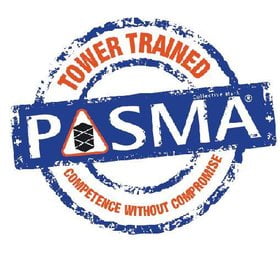 PASMA – Tower For Users Training Training Course
Course Information
PASMA- Prefabricated Access Suppliers and Manufacturers Association
On successful completion of a PASMA training course all delegates receive a digital Certificate of Competence and physical ID card which are recognised by The Health & Safety Executive and valid for five years. The Card shows the categories that the operator has been trained in and it features the holder`s photograph.
Course Overview
This course can train up to 12 on each course.
The course covers the following:
Introduction to Mobile Access Towers
Tower Assembly
Stability
Safe Use of Towers
Repositioning Towers
Care & Maintenance
Tower Dismantle
Regulations and Standards
How long is the course?
The PASMA training is a One-Day course. We ask all trainees to be on site for 08:00.
The course will start shortly after and normally finishes between 16:00 & 16:30.
Where is training held?
We run PASMA training in our fully equipped Training Centre at Blackpool, Preston and Warrington. We can also facilitate through accredited providers either nationally on site, If you require on-site training please contact 0300 323 2022
What is included?
Mobile Towers, Training manuals, Digital Certificate
Registration fee to PASMA
Photos and Operator Cards are all included in the cost.
Candidates will be required to bring with them their PPE (Personal Protective Equipment).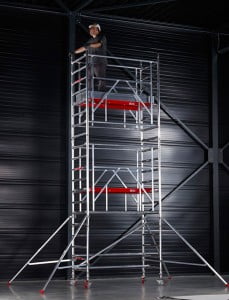 NEW LEGISLATION
When using Stairwell Access Towers you now need a current 'Towers on Stairs' photocard to meet the latest working at height regulations.
You can get yours by completing the relevant 'Stairwell Access Towers' training course with us, ask for further details. Call 0333 323 2022