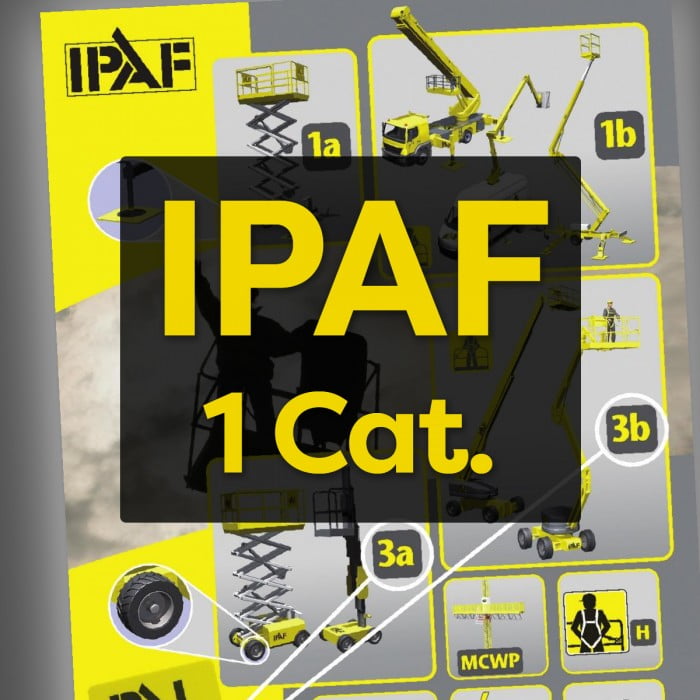 IPAF 1 Category Training Course
Course Information
It is government legislation that any person wishing to operate self propelled access equipment must be IPAF (International Powered Access Federation) licensed. Those who successfully complete IPAF training are awarded a PAL card (Powered Access Licence), the most widely held and recognised proof of training for platform operators. PAL cards are valid for 5 years and show the machine categories that the holder has been trained on. It also features the holder`s photo and signature, and can be verified by calling IPAF.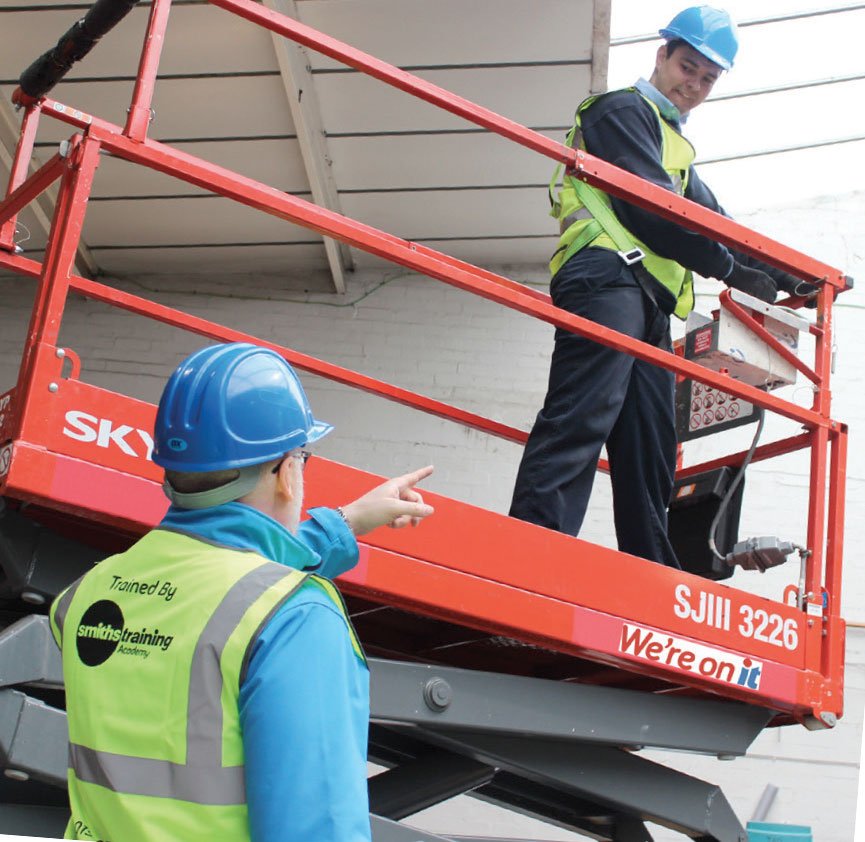 Course Overview
We offer 2 types of courses:
Double candidates will be trained to use both Scissor Lifts and Self Propelled Booms.
Single candidates will be trained to use one of the following; Scissor Lifts, Self Propelled Booms or Trailer Mounted Platforms . (Trailer Mounted Platform training must not take place at the same time as any other training). For Health and safety reasons the maximum number of candidates IPAF allows to be trained per Double is 4 and per Single is 6. There is no minimum amount of trainees per course although as you can see from the tables below it is more economical to try to fill the training course.
IPAF registration fee is £45.00 per person and is not included. All charges are subject to VAT at the current rate.
IPAF (Booms, Lifts & Platforms) One-Day training course: Price on application.
How long is the course?
The IPAF (Booms, Lifts & Platforms) is a One-Day training course. We ask all trainees to be on site for 08:00.
The course will start shortly after and normally finishes between 16:00 & 16:30.
Where is training held?
We can facilitate IPAF (Booms, Lifts & Platforms) training through accredited providers either nationally on site or in our fully equipped Training Centre at: Head Office in Blackpool, Preston, Manchester and Warrington. If you require on-site training please contact your Smiths Rep. for a quotation.
What is included?
Access Platforms, Training manuals
Certificates, Photos and Operator Cards are all included in the cost.
Candidates will be required to bring with them their PPE (Personal Protective Equipment).